Rev. Crystal Ervin, MA is a Licensed Professional Counselor and a Certified Christian Counselor who specializes in individual, couples and family therapy, and maintains a private practice in Greenville, SC.
Crystal has over 20 years experience as an Individual and Family Therapist, working with children, adults, and seniors. She is a graduate of Webster University with therapeutic focuses on Acceptance and Commitment Therapy (ACT), Psychoanalytic Therapies, Behavior and Cognitive Behavior Therapies (CBT), Humanistic Therapies, Solution Focused Therapy, and Dialectical Behavior Therapy (DBT). Her areas of expertise are Depression, Anxiety, Marital Discord, GBLTQIA, and Gender Identity.
In addition to being a prominent relationship therapist, Crystal has presented to general audiences speaking on the topics of Anxiety, Depression, and Stress; Childhood Development; Strengthening Marriage; and Overcoming Fear.
Crystal is an interactive, solution-focused therapist. Her therapeutic approach is to provide support and practical feedback to help clients effectively address personal life challenges. She integrates complementary methodologies and techniques to offer a highly personalized approach tailored to each client with compassion and understanding. She works with every client to help them build on their strengths and attain the personal growth with their commitment to accomplish their individual goals and objectives.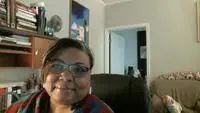 Education:
MA Counseling (1999)
Webster University

License, Certifications:
South Carolina LPC
National Conservative Christian Church
Sarasota Academy of Christian Counseling
Additional Training:
Ordained Minster of Pastoral Care
Certified Christian Counseling
National Christian Counselors Association
Sarasota Academy of Christian Counseling
Lanette Ervin is a Certified Life Coach who specializes in overcoming Stress and Social Interaction

*As a Life Coaching, Lanette provides encouragement and thoughtful options to assist individuals throughout stages of life, organization skills, and improving social interaction.
*She provides Sober Life Motivation with resources and encouragement that can help with sobriety.
*Through Motivational Life Coaching, Lanette can be a positive research when change becomes overwhelming
* As a Travel Companion, Lanette travels with those who do not like to travel alone.